Take Your Coaching to the Next Level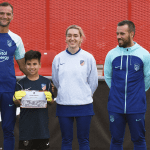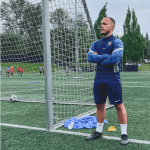 Register to masterclass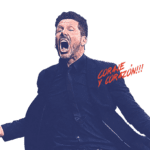 Elevate Your Coaching Skills
Are you a passionate soccer coach looking for new ideas and concepts to enhance your skills? Look no further! We are delighted to announce that Atlético de Madrid will be hosting a series of completely free masterclasses in four cities across the United States: Houston, New York, Los Angeles, and Portland.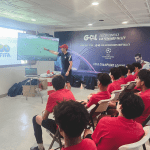 Learn from the Best
Our team of coaches from Atlético de Madrid will be present in each city to provide insights into the key concepts and training methods used in our club's youth development program. These masterclasses will equip you with practical knowledge and tools that you can implement in your day-to-day coaching activities.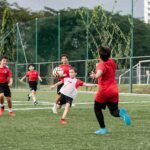 Empower Your Team
In addition, for coaches seeking to take their learning to the next level, we offer the opportunity to participate in our "Showcase" program. During the week we are in each city, you can arrange a training session for your team, either at your own facilities or ours. This additional activity allows you to directly apply the knowledge gained from the masterclass.
Any doubts?
Talk to one of our sports specialist or drop us a line and…let's get the ball rolling!